10 of Colorado's Most Popular Pre-rolls
Feb 15
The joint has existed nearly since people began smoking marijuana. A cannabis pre-roll is a simple notion. The vast majority of the time, all joints appeared substantially the same. Although some skilled rollers may generate superior joints, marijuana trim or flower is always wrapped in rolling paper.
Everything changed when marijuana became legal. When joints were widely available, joint-making ingenuity exploded. Today, hundreds of companies manufacture unique pre-rolled joints for the cannabis consumer market.
Here is a list of the most popular pre-rolls in Colorado, our home state.
1. One Eleven Rosin Stick
The Rosin Stick is made from hand-trimmed flowers, double-pressed rosin, and slowly-sifted kief from a single source. They are kept in a glass tube to maintain their freshness and shield them from the air. This joint is not weak, as it contains both live rosin and kief. Snug up!
2. Willie's Reserve Double-Barrel Pre-Roll Tobacco
By offering various cannabis mixes, the Willie's Reserve product line pays homage to this culture of generosity. As marijuana legalization spreads across the country, it should not come as a surprise that Willie is one of the campaign's most fervent and loyal supporters.
Willie's Double Barrel pre-rolls are ideal for traveling. They are essential for those who favor smoking with fire, paper, and flowers.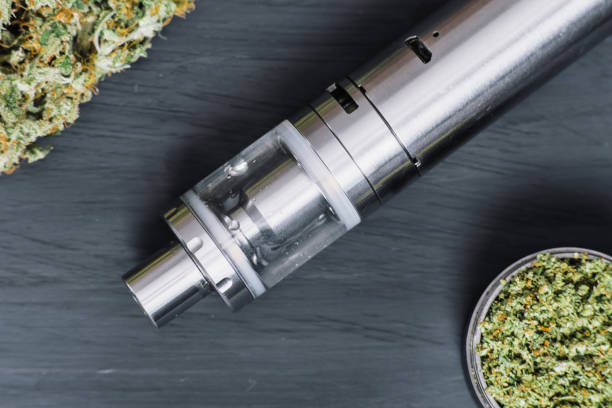 3. TFC Bubble-Infused Hybrid Joint
The TFC Hybrid Bubble-Infused Joint is the newest pre-roll available. It is the pinnacle of collaborative pre-rolling, providing two different sensations simultaneously. This one-of-a-kind pre-roll blends premium flowers with a bubblegum terpene combination to create a scent and flavor experience that will excite your taste buds. In addition, its effects are long-lasting and easy to light, making it a favorite among pre-roll enthusiasts. The TFC Hybrid Bubble-Infused Joint could be exactly what you're looking for if you're seeking an inexpensive and fun pre-roll that takes your after-work relaxation to the next level!
4. TFC Sativa Bubble-Infused Joint
The Flower Collective Bubble-Infused Joints are composed of five components of flower and one component of bubble hash. They will immediately satisfy even the most discerning smokers and entertain a gathering. 7 grams in weight.
Hash and flowers from TheFlowerCollective (TFC) have comparable viscosities or thicknesses. Due to their attention to viscosity and personal examination of each piece, the end result is a gradual burn and a consistent hit. Terpenes from TFC's renowned Bubble Hash are profuse, giving these luxurious joints their unique smells and aromas.
5. Traditional Toast Pre-Roll (1g)
Toast offers exceptional pre-rolls from any angle of view. These traditional cones, fashioned entirely of hemp wraps, are stuffed with your choice of indica, sativa, or hybrid marijuana.
6. Kaviar Infused Hybrid Pre-Roll
These Kaviar Hybrid Infused pre-rolls will improve your cannabis experience. These pre-rolls mix premium flowers, natural terpenes, and the highest-quality concentrates to create a distinctive flavor and enhanced potency. They offer the ease of pre-rolled joints, but are more flavorful and enjoyable than typical joint variations. Their innovative infusion method guarantees that you get the most out of every pre-roll. Kaviar Hybrid Infused pre-rolls offer the finest possible smoking experience in terms of flavor, quality, and effects.
7. Indica-Infused Kaviar Pre-Roll
Indulge in the convenience of pre-rolled joints with Kaviar Indica Infused Pre-Rolls! In contrast to other pre-roll brands, Kaviar is distinguished by its high-quality, natural cannabis that is blended with patented terpenes to enhance the smoking experience. Kaviar has your requirements covered, whether you're searching for a quick pre-roll for a night out or something to unwind with. With tastes like as sour diesel, pre-rolled cigarettes have never been so tasty. So give Kaviar a try today, and let the pre-rolled sweetness spread festive cheer everywhere you go.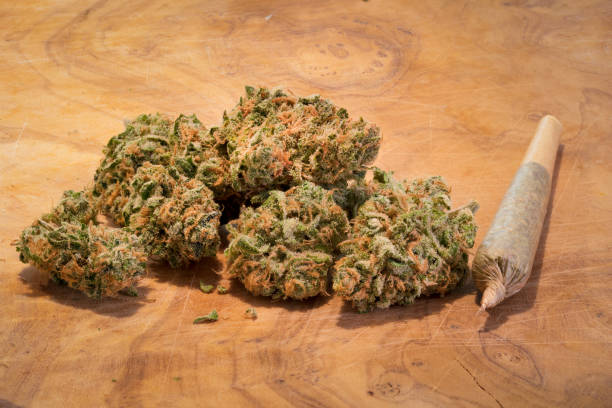 8. Pre-Roll Kaviar Sativa Infused
Obtain a luxury pre-rolled joint from Kaviar if you like a robust and distinctive high. Kaviar's pre-rolls are made with premium buds, wrapped in raw paper, coated with kief, and topped with an etched glass smoking tip. Cones in Sativa, Indica, and hybrid varieties are all easily available. The trinity of cannabis ingredients delivers a stronger, more immediate cerebral effect, while the very pleasant flavor remains. Because they burn slowly and are made from hash oil, they are an excellent alternative for sharing with friends.
9. Classic Toast Pre-Roll (.05 g) 
Smaller than Classic Toast Pre-Roll (1 g). These miniature "dog-walkers" are great for your solo adventures. Like the larger joints, these little joints are wrapped in paper made completely of hemp.
10. Nectarbee Pre-Roll Slim
At the top of the list are two varieties of smaller pre-rolls, suggesting that smoking alone may be "cool" in Colorado right now. The Slim Pre-Roll from Nectarbee is also a.5g joint, but contrary to what the name might imply, it is slimmer and longer than it is short and stubby.
Final Reflections
While some enriched pre-roll innovations made it into the top 10, the vast majority of the best-selling goods are still plain cannabis and paper, illustrating that great things sometimes come in simple, tried-and-true forms. 
Feel free to check this blog from Helping Hands Cannabis to learn more about this topic.